AUTOMATE WORKFLOWS
Solve your documentation challenges and transform manual and disconnected processes into a streamlined and automated workflow. Improve collaboration, productivity, and costs and empower individuals across your organization to create and share high-quality documentation and streamline complex workflows in a more efficient and flexible way.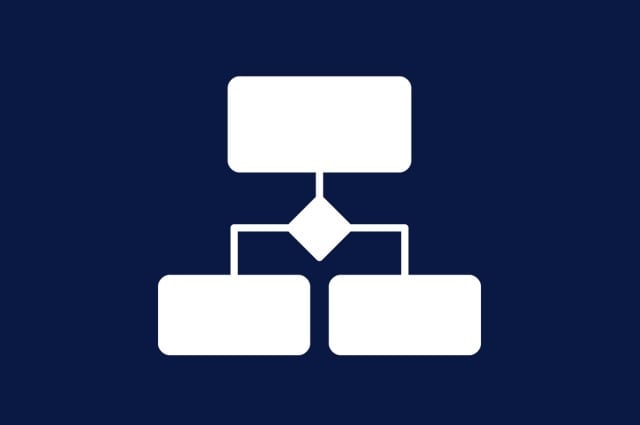 Customizable Workflow
Take control of your workday with Voice Report. Our fully customizable workflow engine supports your organization's unique business processes and document workflow requirements. Voice Report makes it easy to automate your dictation-to-transcription workflow and remove manual steps from the process.
Critical First
With Voice report customizable workflow you can set the priority of your dictations based on urgency. Voice Report transcribes high priority dictations first and alerts the reviewer to take further actions. This feature helps your team stay on top of most important transcriptions and never miss the deadlines.
Security
Confidential data on the Voice Report system is securely encrypted using military grade AES-256 bit encryption. User authentication and multilevel file encryption ensure data stays safe, secure, and confidential. Our easy-to-deploy on-premise solution gives you full control over your data and ensures your confidential data never leaves your organization's servers.
IMPROVE DOCUMENTATION AND REPORTING FOR YOUR MOBILE WORKFORCE 
Enable your employees to maximize their time away from the office and be productive no matter where business takes them.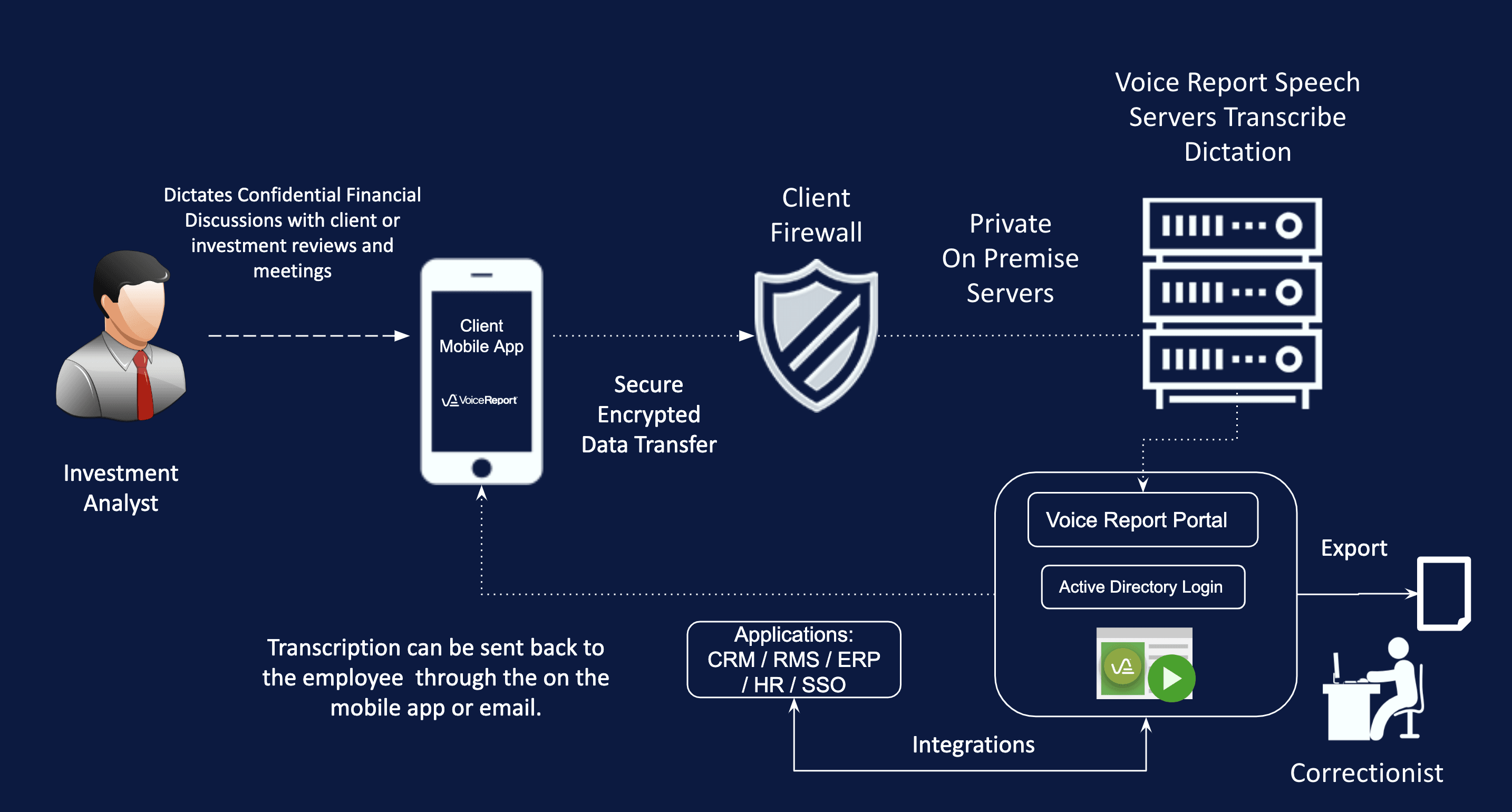 Automate Complex Workflows

With Voice Report you can automate your business workflows to streamline the processes and increase productivity. The automation of the workflows provides consistent, reliable and repeatable documentation process. The workflow can be tailored to the specific needs of your organization.

Improve Compliance

By automating the workflows the organization can achieve high-quality auditable documentation. All sensitive documents are secured at all time and the quality is maintained throughout the process. The automation reduces the cost per document and increases the turnaround time.

Seamless Integrations

With our seamless integrations with your existing systems and workflows, you can now focus your staffs time to the most important tasks. Voice Report can be integrated easily with any of your external or internal systems. Our team of integration experts work with your IT team to establish the connection between the systems.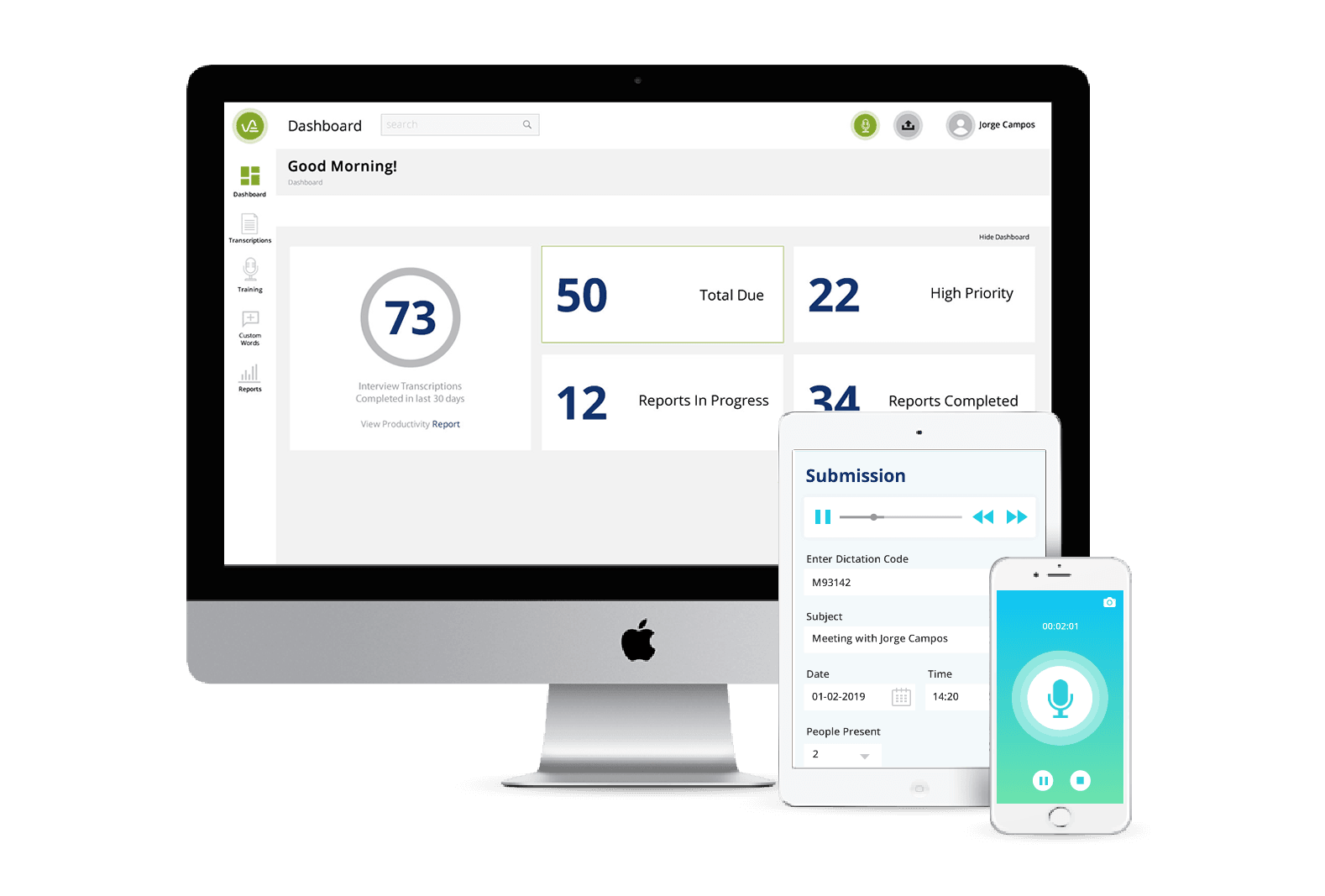 Transform your Business with Voice Report